An added level of handle protection that gives
you a distinct advantage in the marketplace!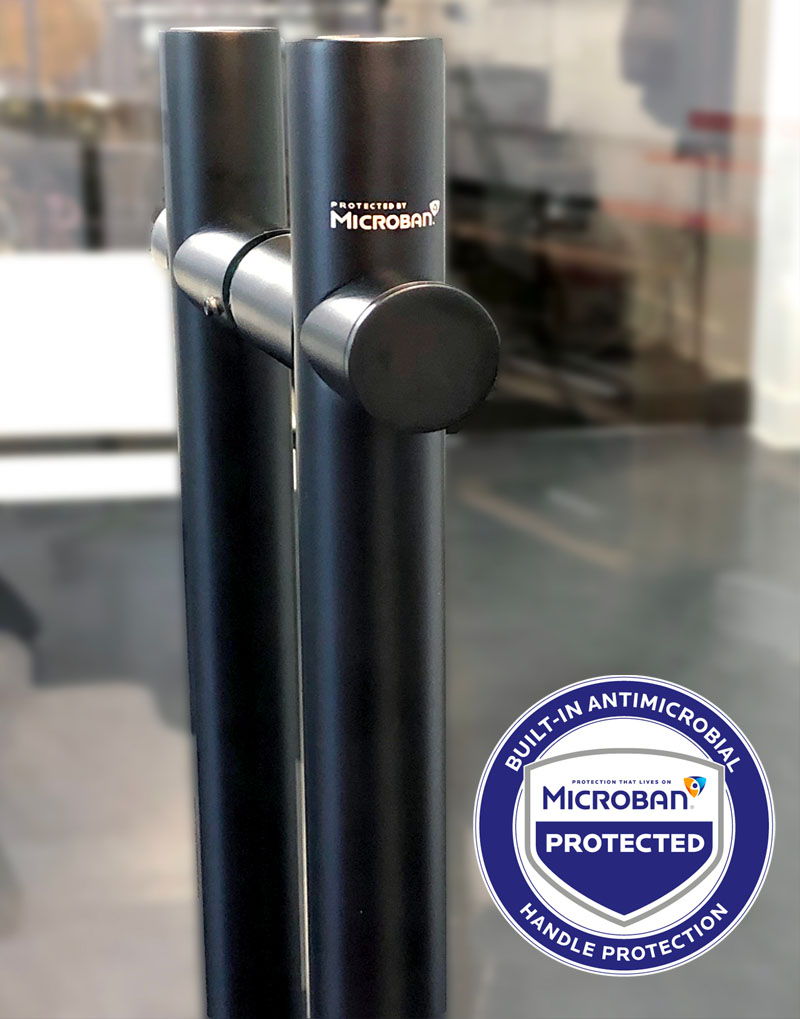 Protection* that lasts for the lifetime of the handle's finish.
Inhibits the growth of bacteria* 24/7/365.
Handles are easier to clean and stay cleaner longer.
Helps prevent premature handle degradation.
Request Info/Quote
Antimicrobial* handle protection is standard on all custom matte black handles.
Imagine your projects featuring the only commercial pull handles on the market with EPA registered Microban® technology built into the coating!